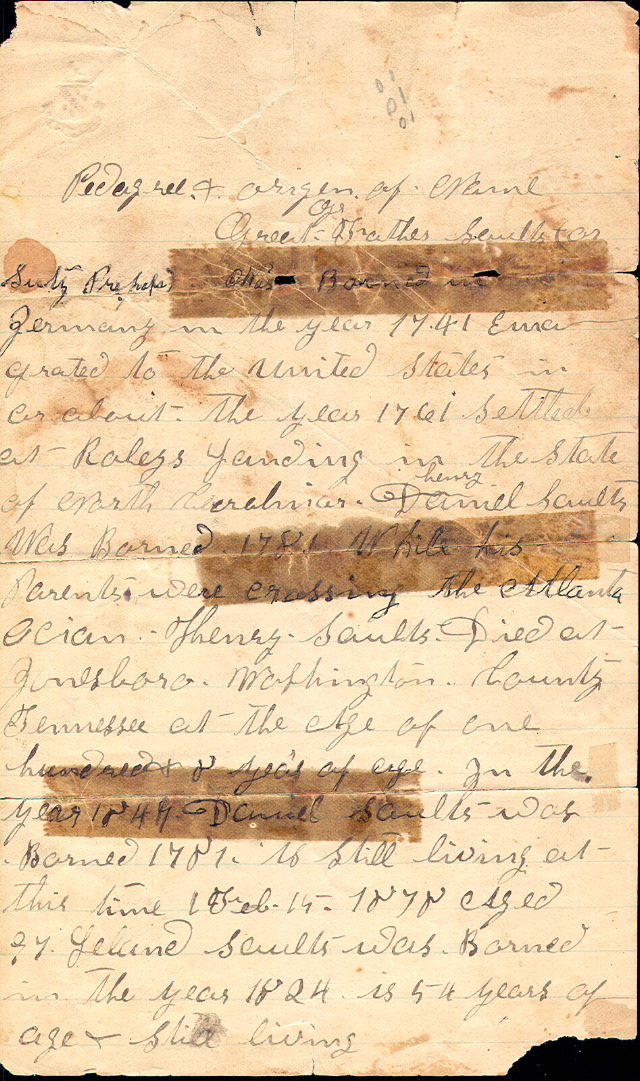 Page 1
Pedegree & origen . of . name
Great Gr Father Saults (or
Sultz Prehaps). Was Borned in
Germany in the year 1741 Ema
grated to the United States in
or about. the year 1761 Settled
at Raleys Landing in the State
of North Carolinar. Daniel (Henry) Salts
Was Borned . 1781 While his
Parents were crossing the Atlanta
Ocian. . Henry . Saults. Died at Jonesboro. Washington. County
Tennessee at the Age of one
Hundred & 8 years of age. In the.
Year 1849. Daniel Saults was
. Borned 1781. is still living at
this time 1 Feb. 15. 1878 Aged
97 Leland Saults Was. Borned
in the year 1824 . is 54 years of
age & Still living.